Axle Bridge
Thai Long directly designs, manufactures and installs single girder crane, double girder crane, rotary crane, monorail crane with lifting capacity from 0.5 tons to 250 tons, aperture from 5m - 30m, lifting height from 5m to 25m .
Gantry Crane
The company directly designs, manufactures and installs single girder gantry cranes, double girder gantry cranes, selling gantry cranes, goat foot gantry cranes, hand push gantry cranes. The gantry provided by Thai Long has a lifting capacity from 0.5 tons to 200 tons, aperture from 5m to 50m, lifting height from 5m to 30m.
Hydraulic Equipment
Thai Long supplies and manufactures equipment in hydroelectric and irrigation projects such as winch for valve gates, garbage gates, screw ..

Single-hook or double-hook gate hoist with lifting capacity from 10/16/40 to 200 tons, lifting height, lifting speed according to customer needs.

The screw to raise and lower the valve gate has a size larger than 4000mm used in hydroelectric projects, irrigation works, river dikes and reservoirs.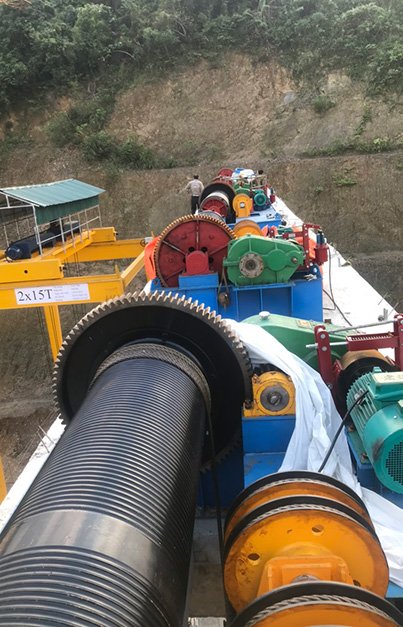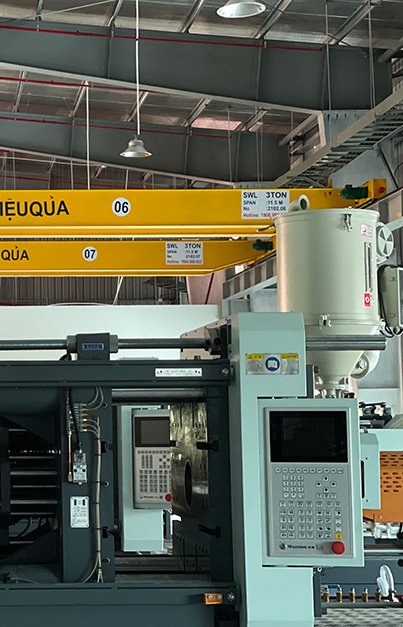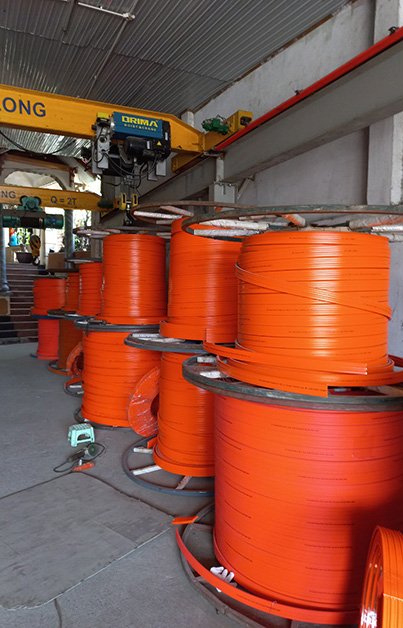 Supply lifting equipment
Supplying electric cable hoists, single girder double girder electric chain hoists with lifting loads from 0.5kg to 80 tons of Shengtai, CD, Brima, Sungdo, KG, TXK brands with full CO, CQ.

Other equipment and accessories in the industry such as grabbers, trolleys, crane trucks, lifting tables, lifting motors, hydraulic brakes, cable reels, control handles, safety rails, wheels, electric hand, remote control….
Maintenance and repair service
With a team of engineers and skilled workers Thai Long receives 24/7 renovation, maintenance and repair of lifting equipment such as: Crane, Gantry crane, Electric cable hoist, Electric chain hoist, Gripper and other equipment affected in Hanoi, Hai Duong, Hai Phong, Ho Chi Minh City, Da Nang, Long An...
Bridge Equipment
Thai Long designs, installs and leases road and bridge equipment such as girder transport vehicles, wheeled gantry cranes, girder gantries, etc. with load, girder length according to customer's intended use.
To build a factory
Construction steel structure factory.